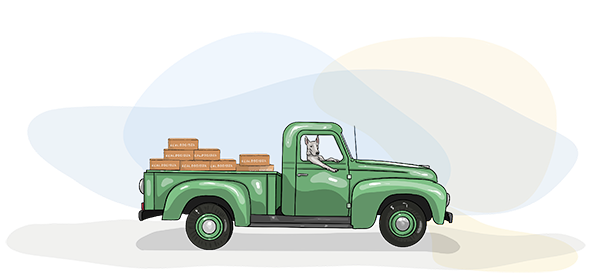 Retailers
Want to carry Real Dog treats and chews?
The most wanted treats are available for retail now. For years we have been helping dog owners feed real food through our subscription food discovery boxes. Some of our customers rely heavily on our air-dried foods to add variety and complement their dog's diet. They asked us to make our products available in local stores just in case they needed quicker access to them - plus some members prefer to buy more than one of the same item on the spot and not wait for their order to be shipped. We had to make some upgrades to our packaging the reconfigure our operations a bit, but we did it! We have partnered with some fantastic small businesses that share our real food philosophy.
Our Partnered Retailers
We work with veterinarians, trainers and pet supply retailers across the U.S. and Canada who share our food philosophy. Our mission is to help dog owners feed real food and we want you to be apart of the #feedreal movement. As a local pet supplier, you too can teach others how to improve their dog's diet through a fresh, variety of minimally processed foods.
You might be thinking: if you sell your own products too, would we be competing with each other? That's a valid question, but the truth is, we wouldn't be. Our subscription boxes rotate every month to encourage variety, but some dog parents want to order more of just one thing or choose exactly what they want - this is where our partnered retailers come in. Instead of committing to a subscription, they can come directly to you and pick up exactly what they want. This is what makes or service offerings quite different.
Here's what it would look like working together:
Wholesale pricing on select treats, chews and whole food supplements
Online ordering from the most up to date inventory
All of our food is made fresh, within 30 days of your order date
Access to select one-time or secret shop products
We also offer:
One-on-one product training and with your team as often as needed
Access to our nutrition research and insights at feedreal.com
Access to our Real Dog Food Professional Nutritionist Certification
Local and online collaborations and community events
Just want to buy online?
That's cool, too.