TAKE ADVANTAGE OF OUR REFERRAL PROGRAM
Refer a friend, get free treats!
Culture is a set of values that is carried on through generations with traditions. We want to be upfront and honest with people who trust us.
Thousands of dog owners are super fans of Real Dog Box. They love our freshly made treats and chews, our fast shipping, our friendly and knowledgeable customer service, our resources on how to feed better food and guidance on taking better care of our dogs. We are so pumped to be #1 in their hearts and are honored every time they refer us to their friends and audiences.
In fact, we're so excited about those referrals that we've created our own custom referral program to reward our team of Real Dog Box advocates. Members of Real tell us that while their referral treats and merchandise are awesome, most of all they love knowing their friends are getting fresh and phenomenal quality food for their pups and world-class customer service so they can spend more time doing what they love with their dogs.
There is more to referrals
Use your custom referral link to promote Real Dog Box on your blog, your social media channels, wherever you want! When new members come to Real Dog Box and sign up for a box with us, your referral points start growing! Each point counts towards free treats, chews and other prizes. For every friend you refer, that means free treats for your dog. Everybody wins.
Benefits and perks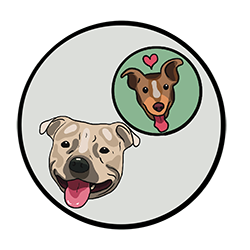 EVERY REFERRAL = FREE TREATS
Every new member that uses your referral link gets you a free treat. Period. We have no minimum on the number of sign-ups earned for free treat payouts, and you can use your points for free treats, free chews or even a super chew!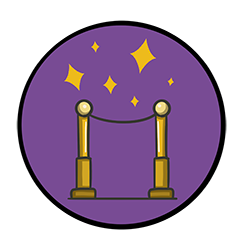 EARLY ACCESS
We frequently call on our top referring members for their feedback on new features and products. Not only will you be the first to try out new stuff, but reviews are huge sources of referrals!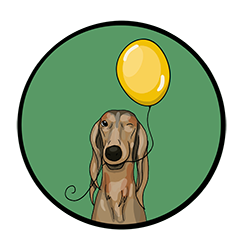 SWEET REWARDS
Like lifetime treats for your dog! Every now and then we will release challenges and rewards ONLY to our top referrers. It pays to be at the top of the leader board.
Frequently asked questions