Combat Canine Periodontal Disease
DISCOVER DOG DENTAL HEALTH
Periodontal disease in dogs can lead to major health complications. Uncover the importance of proper oral hygiene.
HOW MUCH IS DENTAL CLEANING?
Dog teeth cleaning costs $500-$3000.
Human cleaning costs $75-$200.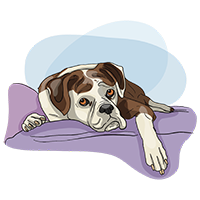 DID YOU KNOW?
80% of dogs experience dental issues by age 2.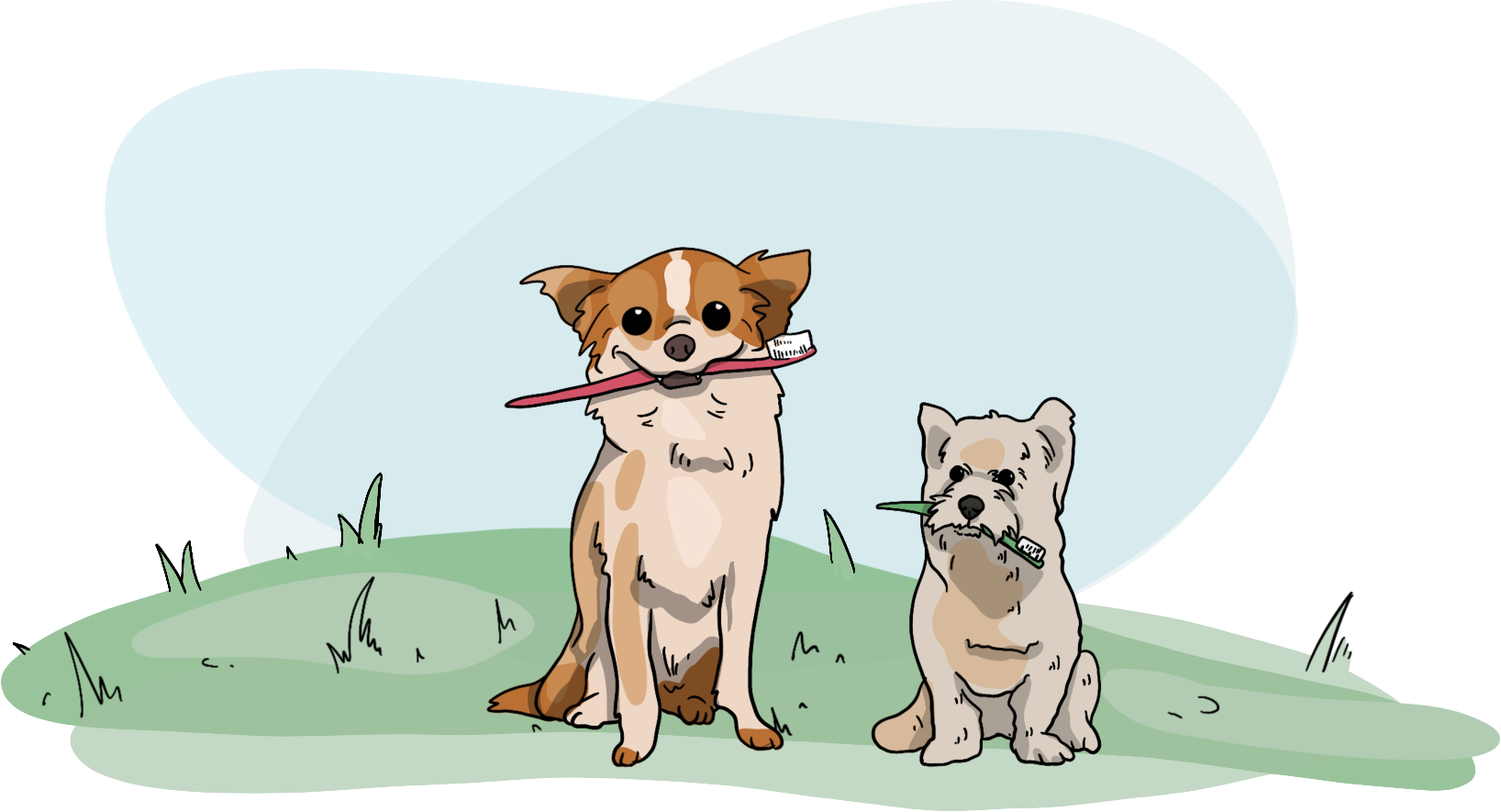 WHAT IS PERIODONTAL DISEASE?
Bacteria accumulates between the teeth and the gums, causing infection and inflammation that can lead to detrimental effects ranging from tooth abscesses to secondary complications involving the liver, heart and kidneys.
4 STAGES OF PERIODONTAL DISEASE DEVELOPMENT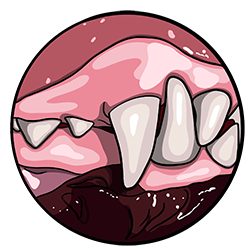 STAGE 1:
PLAQUE
Plaque forms as saliva, food, and bacteria meet. If this soft, sticky film is left untreated, it combines with minerals to become hard tartar.
STAGE 2:
INFLAMED GUMS
Plaque and tartar accumulate. Gums respond with inflammation of blood vessels, swelling and collagen loss.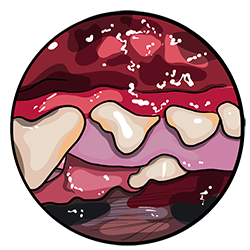 STAGE 3:
GINGIVITIS
Bacteria wedge between the gums and teeth (gingival sulcus), causing infection and inflammation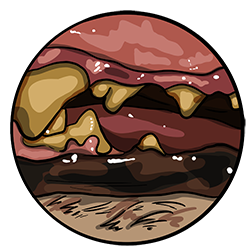 STAGE 4:
PERIODONTAL DISEASE
Infection below the gum line with secondary complications (tooth abscess; mobile teeth; heart, kidney & liver changes)
MYTHS
"ALL DENTAL TREATS ARE MADE THE SAME."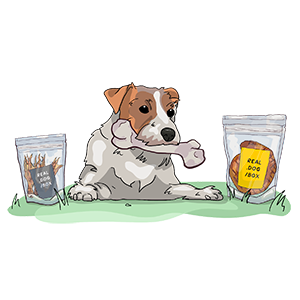 Some treats pack on unintentional calories. Breath freshening treats do NOT carry any nutritional value.
"PROFESSIONAL DENTAL CLEANING ARE EASY AND AFFORDABLE."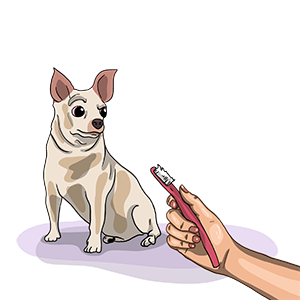 Professional dental cleanings can involve anesthesia and are expensive (up to $3,000). Not all dogs are behavioral candidates for daily brushing at home.
"WOLVES DON'T EVEN BRUSH THEIR TEETH!"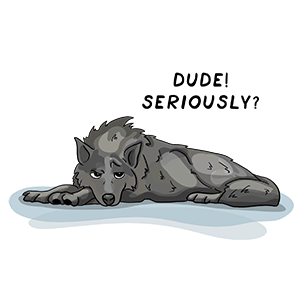 Wolves consume raw meaty bones that scrape tartar off naturally. Kibble exacerbates tartar and plaque buildup .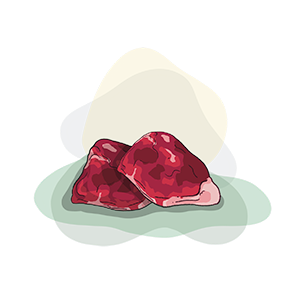 RAW MEATY CHEWS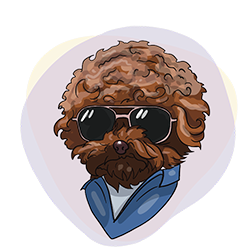 Removes 79% of plaque-causing bacteria
(dental chews remove only 70%)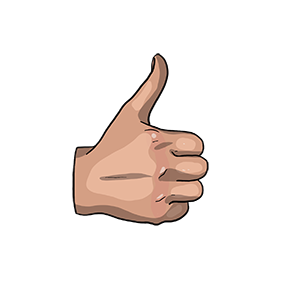 Provide unique nutritional benefits
Without the dangers of rawhide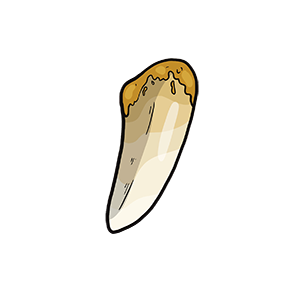 Chewing is an essential, daily function
That is instinctually fulfilling
100%

meat,

100%

real food, made in small batches in San Diego, delivered fresh directly to you at an affordable price.

Our plans are simple, straightforward and designed to serve your dog's changing needs.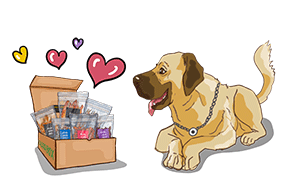 Month to Month
You're not tied to a contract. No fees, no commitment, skip a month or cancel anytime. Stay a member for as long as you want. You'll only be charged for what you've received.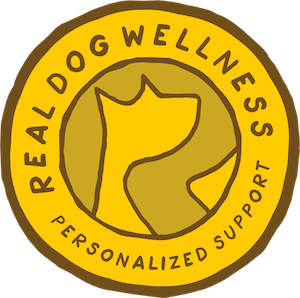 Nutrition Consultation
Did you know that your wellness membership includes a monthly nutrition consultation with our certified canine nutritionist?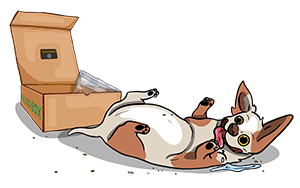 100% Satisfaction
No hassle customer service, we will make it right. Period. Set preferences or allergy restrictions. We are available via text 7 days week 858-348-5954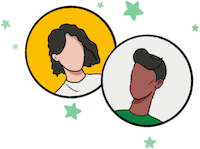 Over 2,000,000 products delivered.
What Customers Are Saying
We will take good care of you. See what dogs and other dog owners think about us. Let us help you feed your dog real food, too! Don't take our word for it, read what people are saying about us.