Nourish a Healthy Weight in Dogs
DIVE INTO CANINE WEIGHT MANAGEMENT
A balanced diet and regular exercise can fight dog obesity. Learn the steps to keep your furry friend fit.
STAGGERING STATS
In 2017, 56% of dogs were overweight or obese, impacting their health and lifespan.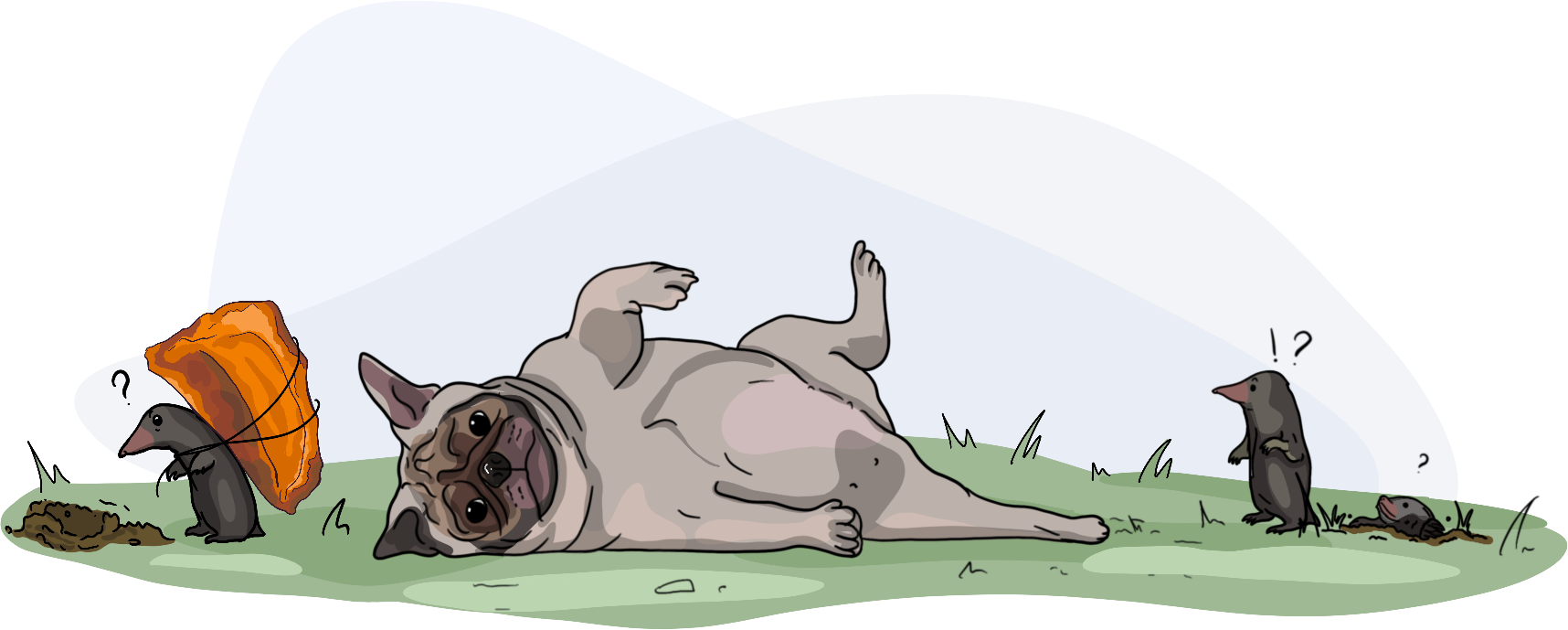 The Obesity Epidemic
IN 2017, 56% OF DOGS WERE OVERWEIGHT or OBESE
Over half the canine population is obese. and recent studies show pet owners can NOT assess whether their dog is at a truly healthy weight - even with access to body condition charts.
Unhealthy weights can lead to
Disease Prevalence
Lifespan
Metabolic Function
EXCESS FAT AFFECTS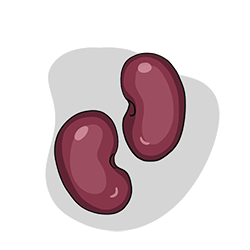 KIDNEYS
Excess waste overworks the kidneys, and structural changes to this organ can happen only weeks after rapid weight gain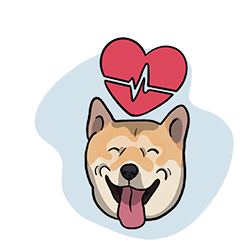 LIFE EXPECTANCY
Even moderately overweight dogs have life expectancies reduced by 2 YEARS. Normal body functions are harder and more taxing.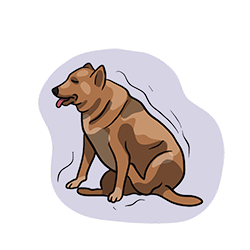 SKIN
Aside from having generally less healthy skin and coat, overweight dogs are less likely to groom themselves properly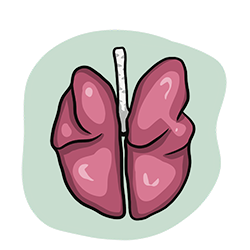 RESPIRATORY FUNCTION
Obesity impacts lung function, making it harder to breathe. The heart tries to compensate and works even harder during normal activity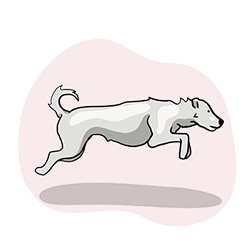 MOBILITY
Increased weight, especially rapid increases, puts abnormal pressure on joints, which can cause inflammation and deformations.
DETERMINE YOUR DOG'S BODY CONDITION SCORE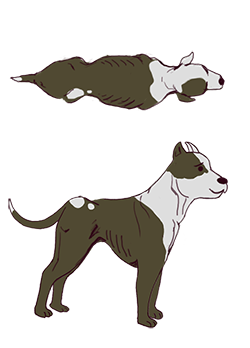 1/5
- Ribs and backbone visible from a distance
- No body fat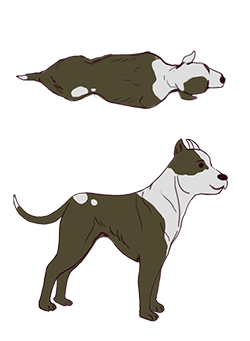 2/5
- Ribs may be visible and can be easily felt
- Obvious waist when viewed from above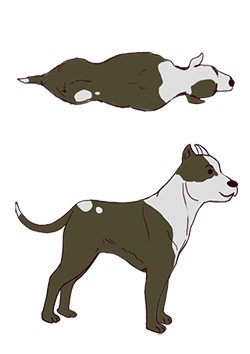 3/5
- Ribs can be felt without excess fat
- Obvious waist when viewed from above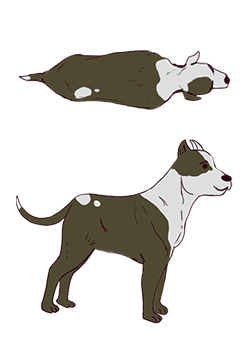 4/5
- Ribs can be felt with difficulty under heavy fat layer
- Fat visible near base of tail on backbone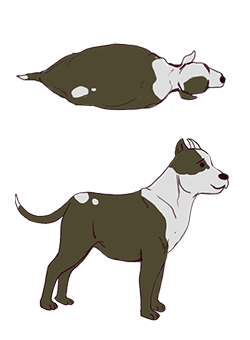 5/5
- Fat deposits over neck, limbs and backbone
- Obvious abdominal distention
COMMON RESPONSES IN KIBBLE-FED DOGS
"I FOLLOW THE FEEDING GUIDE ON THE BAG"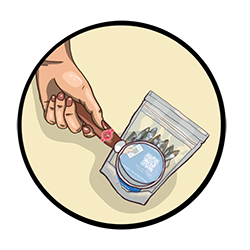 Kibble labels can be misleading and downright confusing. Though you're feeding the suggested serving size, you might be feeding too high fat content for your particular dog.
"I'LL JUST FEED LESS."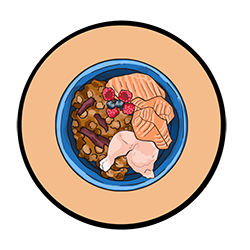 The amount of food you give your dog may not be the only factor affecting his weight. If he's not getting enough exercise, simply feeding him less may deprive him of important nutrients.
"I'LL SWITCH TO A WEIGHT-MANAGEMENT DIET.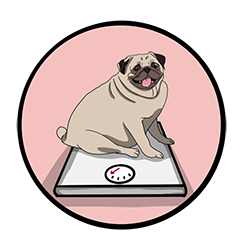 Prescription diets may seem like a good short-term option, but they can sometimes offer too many calories and not enough nutrients for long-term feeding.
3 WAYS TO ACHIEVE HEALTHY WEIGHT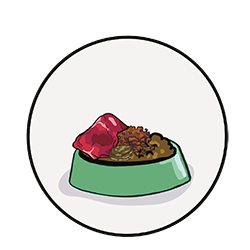 SECRETING ORGAN TREATS PACK A NUTRITIONAL PUNCH IN AN SMALL, LIGHT PACKAGE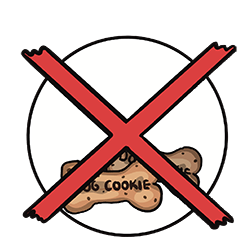 ELIMINATE CARBS IN DRY FOOD AND BISCUITS, WHICH DOGS CAN NOT EFFECTIVELY DIGEST.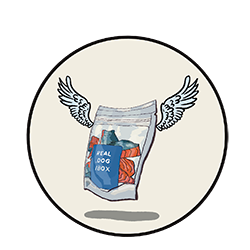 SUPPLEMENT PORTIONS OF YOUR DOG'S CURRENT DIET WITH FRESH FOOD.
100%

meat,

100%

real food, made in small batches in San Diego, delivered fresh directly to you at an affordable price.

Our plans are simple, straightforward and designed to serve your dog's changing needs.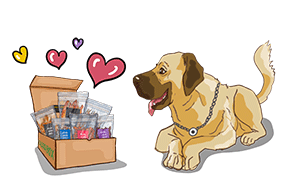 Month to Month
You're not tied to a contract. No fees, no commitment, skip a month or cancel anytime. Stay a member for as long as you want. You'll only be charged for what you've received.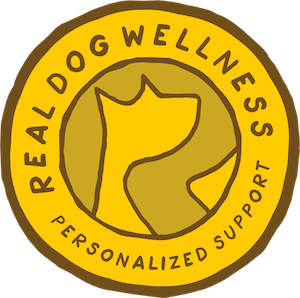 Nutrition Consultation
Did you know that your wellness membership includes a monthly nutrition consultation with our certified canine nutritionist?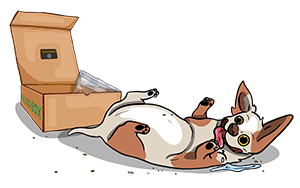 100% Satisfaction
No hassle customer service, we will make it right. Period. Set preferences or allergy restrictions. We are available via text 7 days week 858-348-5954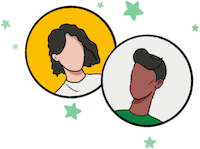 Over 2,000,000 products delivered.
What Customers Are Saying
We will take good care of you. See what dogs and other dog owners think about us. Let us help you feed your dog real food, too! Don't take our word for it, read what people are saying about us.