Fight Against Canine Cancer
EXPLORE CANINE CANCER PREVENTION
Prioritize proper nutrition to strengthen your dog's defense against cancer.
CANCER'S REACH
50% of dogs over 10 encounter some form of cancer.
CANCER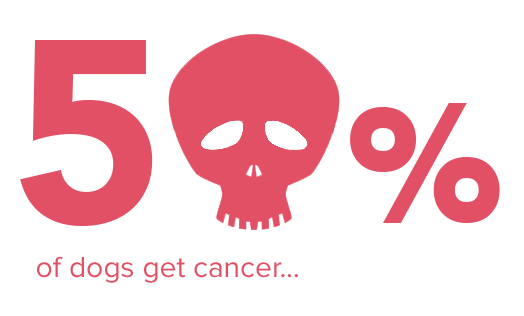 CELL GROWTH THAT IS UNCONTROLLABLE AND IMPEDES VITAL ORGAN AND TISSUE FUNCTION.
It's a word that strikes fear, worry, and concern. Next question is usually "what next?" when it comes to cancer, most people know common treatments and prognoses. But biologically, do you know what cancer is?
1/2 of canine cancer is treatable if caught early
But not all cancers are symptomatic.
THE BIOLOGY & HISTORY OF CANINE CANCER
Did your (Great) grandparents have dogs with cancer?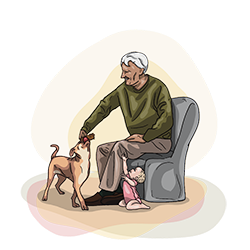 Kibble, as opposed to meaty table scraps, was introduced about 150 years ago. More research can help us understand any increase in canine cancer, but it's certainly a major modern talking point - one we can act on.
Do dogs have the same type of cancer as humans?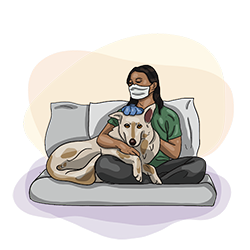 Many of the cancers our canine companions experience are very similar to those humans experience, which isn't the case for other members of the animal kingdom.
Have dogs' diets evolved over time to mimic our own?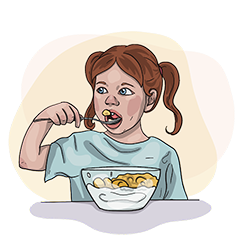 Our diet includes carbohydrates and sugars. Historically, dogs consumed very few carbs or starches. Today's kibble diets brings that number to 46-74% carbohydrates.
CARBS VS CARCASSES
Dogs are hardwired to consume meat.
Canines have ZERO nutritional requirements for carbohydrates.
Carbs fuel cancer cell growth, and vets recommend dogs already fighting cancer minimize this energy source.
Raw, fresh food avoids cancer-causing aflatoxins found in grains (i.e. kibble).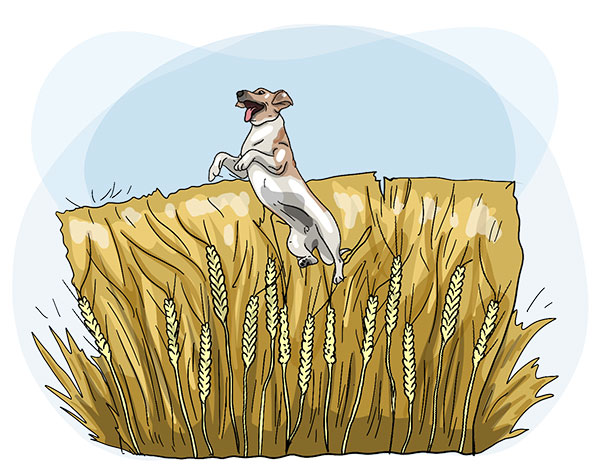 100%

meat,

100%

real food, made in small batches in San Diego, delivered fresh directly to you at an affordable price.

Our plans are simple, straightforward and designed to serve your dog's changing needs.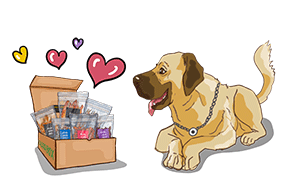 Month to Month
You're not tied to a contract. No fees, no commitment, skip a month or cancel anytime. Stay a member for as long as you want. You'll only be charged for what you've received.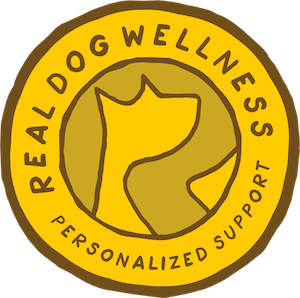 Nutrition Consultation
Did you know that your wellness membership includes a monthly nutrition consultation with our certified canine nutritionist?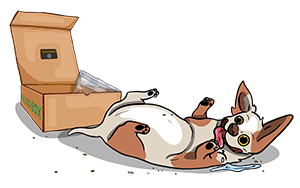 100% Satisfaction
No hassle customer service, we will make it right. Period. Set preferences or allergy restrictions. We are available via text 7 days week 858-348-5954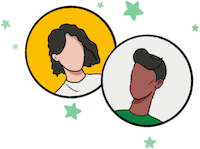 Over 2,000,000 products delivered.
What Customers Are Saying
We will take good care of you. See what dogs and other dog owners think about us. Let us help you feed your dog real food, too! Don't take our word for it, read what people are saying about us.