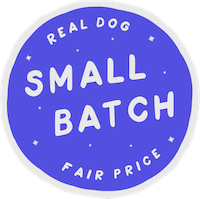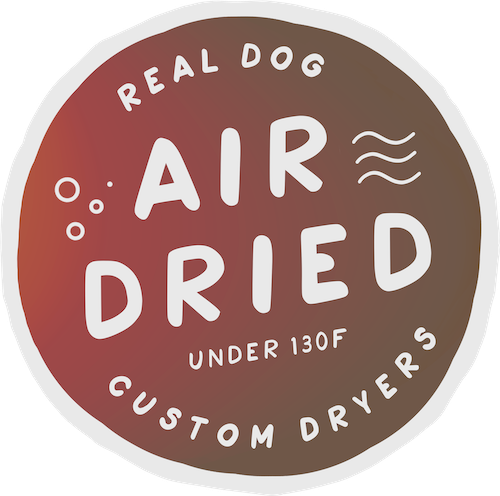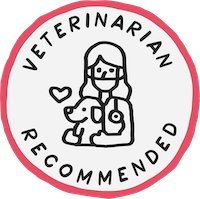 WE HELP YOU
FEED REAL FOOD!
Freshest Dog Treats, Chews, and Meatballs on the Planet
Thousands of people use Real Dog Box
to improve their dog's lives.

gently
air-dried
ships nationwide
& Canada

satisfaction
guaranteed

no additives
or preservatives

made in a FDA
registered facility

skip or
cancel anytime

made in
san diego

hand-
packed

fits any
size dog
complements
any diet

free
replacements

gently
air-dried
ships nationwide
& Canada

satisfaction
guaranteed

no additives
or preservatives

made in a FDA
registered facility

skip or
cancel anytime

made in
san diego

hand-
packed

fits any
size dog
complements
any diet

free
replacements
FRESH, HEALTHY, TASTY.
We make & deliver a monthly
box of SMALL BATCH treats.
Free Shipping
Most Popular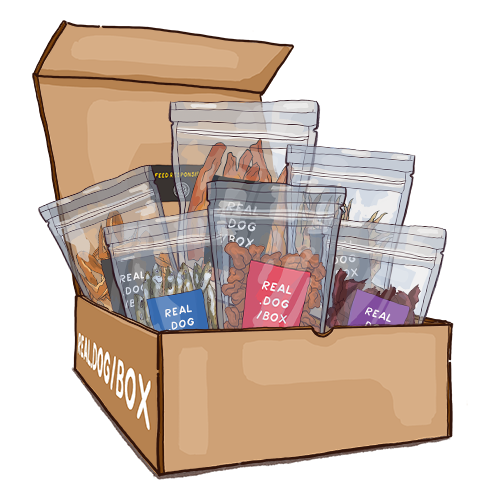 Treat & Chew Box
3 bags of chews and 3 bags of treats
Add-on
Most Popular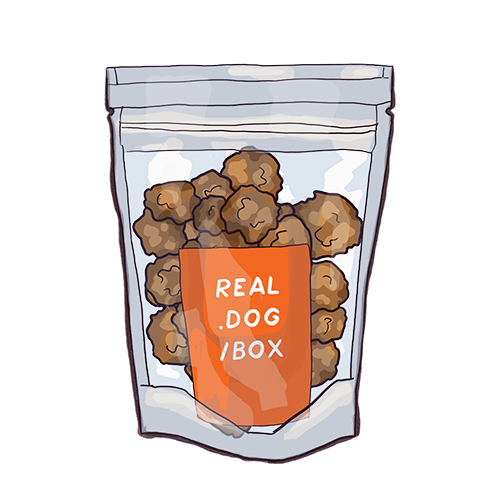 Meatballs
8 oz of air-dried meatballs
Add-on
Most Popular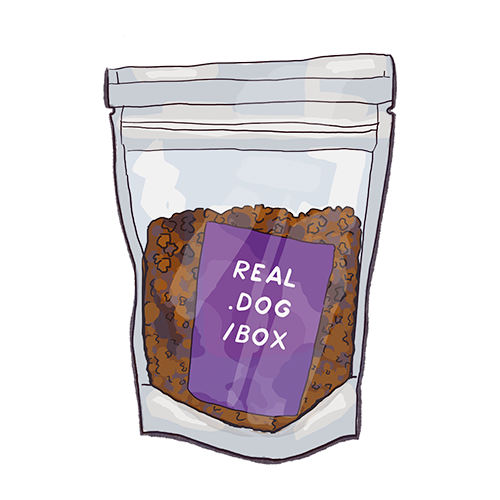 Food Topper
6 oz of powdered organ blend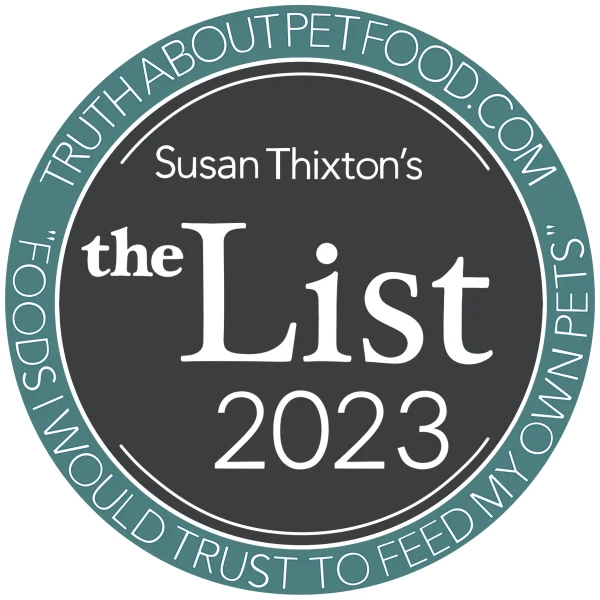 FOODS I WOULD TRUST TO FEED MY OWN PETS
'I have great respect for the companies that go to the effort (and expense) to make a quality treat product.' -Susan Thixton
Combat Canine Periodontal Disease
DISCOVER DOG DENTAL HEALTH
Periodontal disease in dogs can lead to major health complications. Uncover the importance of proper oral hygiene.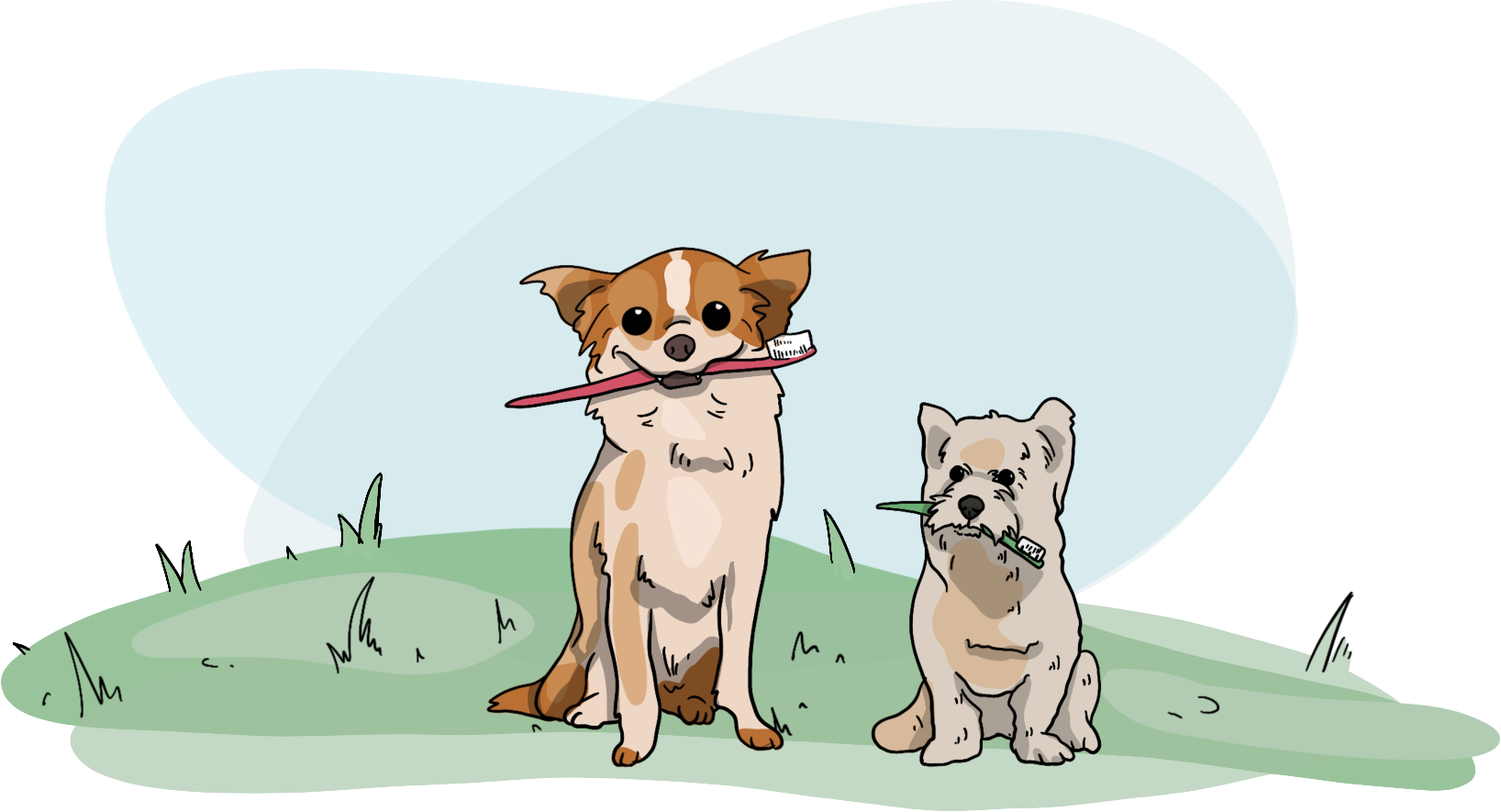 DID YOU KNOW?:

80% of dogs experience dental issues by age 2.

COST OF CLEANING:

Dog teeth cleaning can range between $500-$3000, while human cleaning costs $75-$200.

THE REALITY:

Once fully developed, periodontal disease cannot be reversed
Protect Your Dog From Allergies
EXPLORE CANINE ALLERGY SOLUTIONS
Allergies in dogs are often triggered by their food. Learn how diet can make a difference.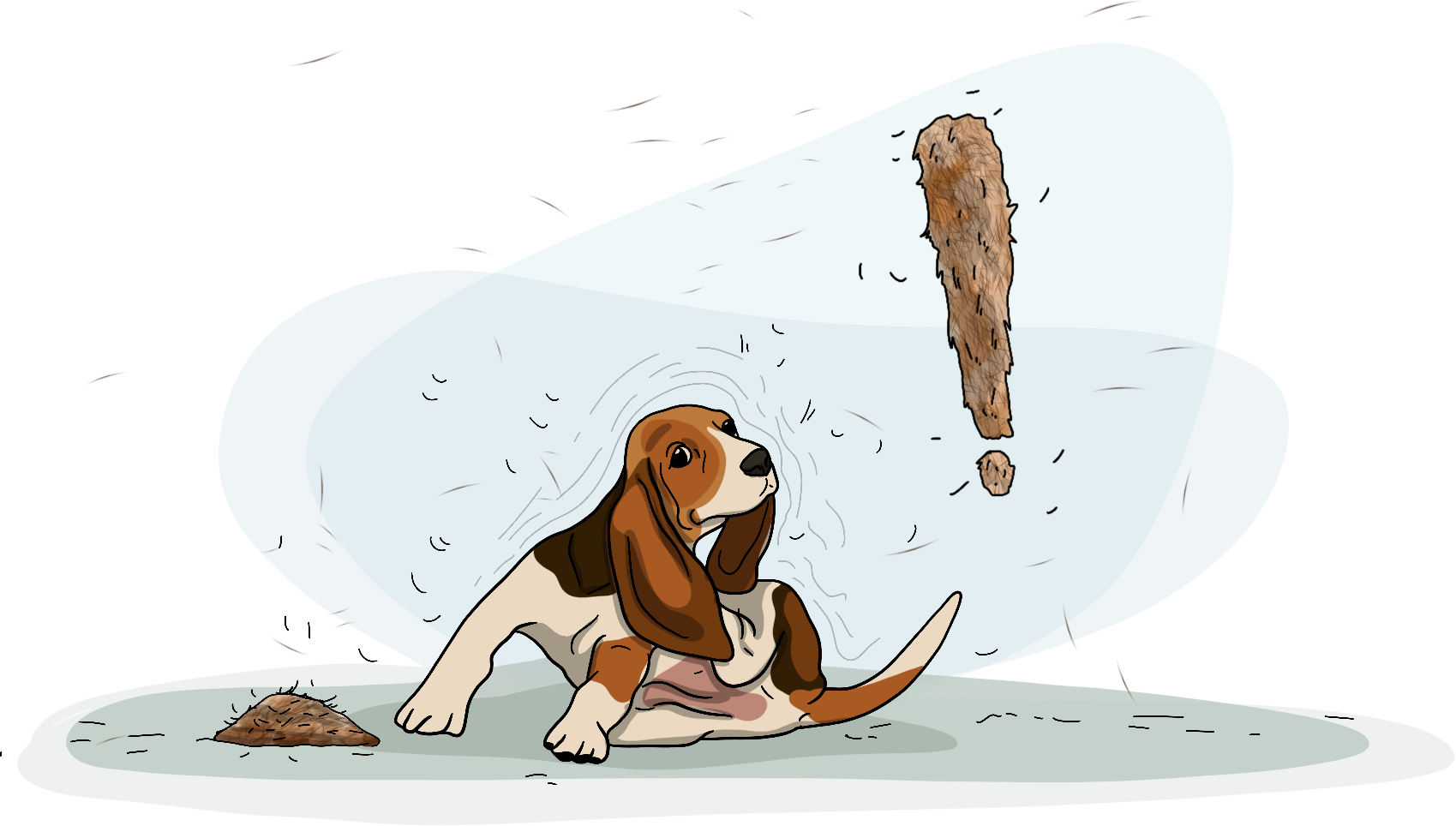 COMMON CULPRITS:

Breeds like Beagles, Boxers, and Golden Retrievers are more prone to allergies.

EAR TROUBLE:

Over 50% of allergic dogs suffer from ear complications.

DIETARY DEFENSE:

A quality diet can greatly reduce or even eliminate many allergies.
Nourish a Healthy Weight in Dogs
DIVE INTO CANINE WEIGHT MANAGEMENT
A balanced diet and regular exercise can fight dog obesity. Learn the steps to keep your furry friend fit.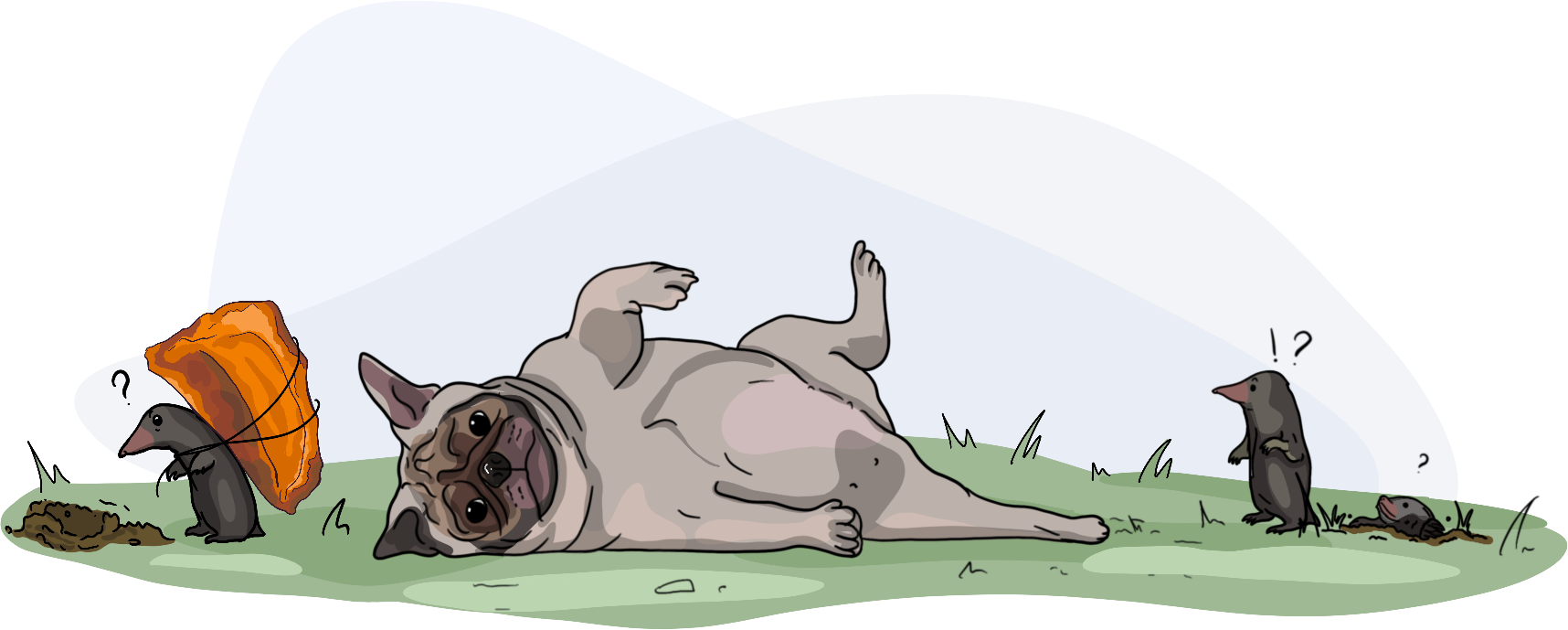 STAGGERING STATS:

In 2017, 56% of dogs were overweight or obese, impacting their health and lifespan.

OBESITY OUTCOMES:

Overweight dogs face challenges from kidney issues to reduced respiratory function.

KIBBLE'S CULPRIT:

Despite feeding guides, kibble may have hidden fats and carbs contributing to weight gain.
Fight Against Canine Cancer
EXPLORE CANINE CANCER PREVENTION
Prioritize proper nutrition to strengthen your dog's defense against cancer.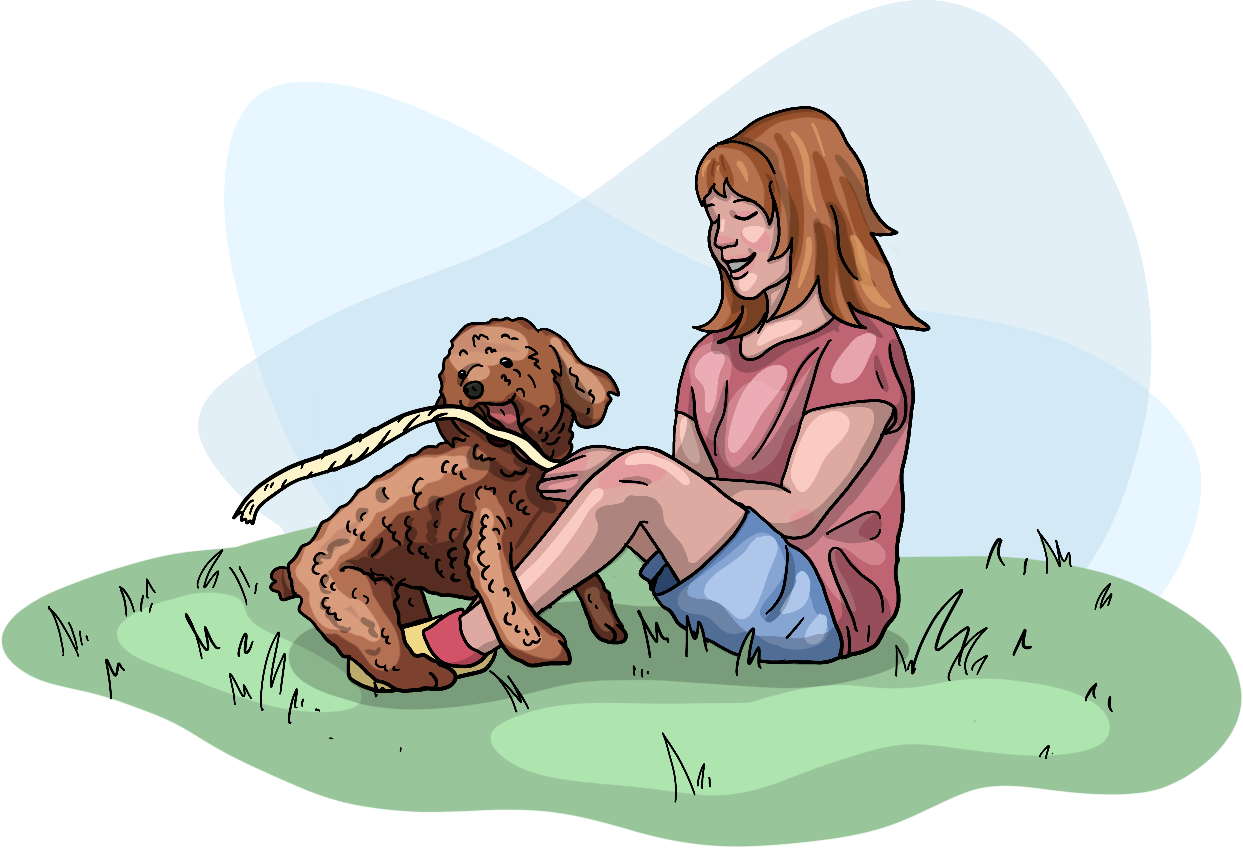 CANCER'S REACH:

50% of dogs over 10 encounter some form of cancer.

EARLY DETECTION:

Start preventing cancer with proper nutrition.

DIETARY DETOUR:

Modern kibble diets can contain up to 74% carbohydrates, a shift from the real canine diet.
Our experienced dog nutritionists will learn about your dog and guide you toward a customized fresh dog box.
Free Shipping
POPULAR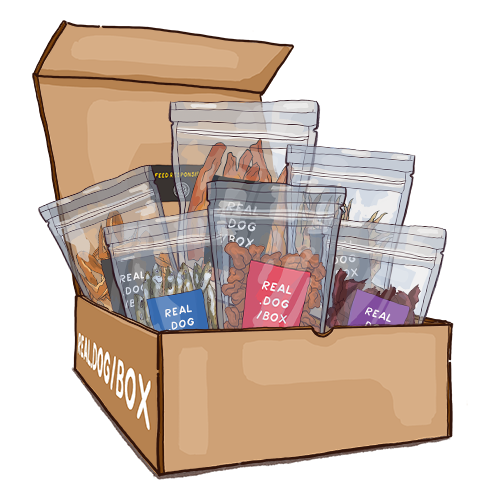 Treat & Chew Box
We made this box for your dog with "food is medicine" in mind. We handmake different treats and chews every 4 weeks. We use roughly 6-7 lbs of quality fresh meat and seafood. At one low price, you get everything in the Treat And Chew Box.
Free Shipping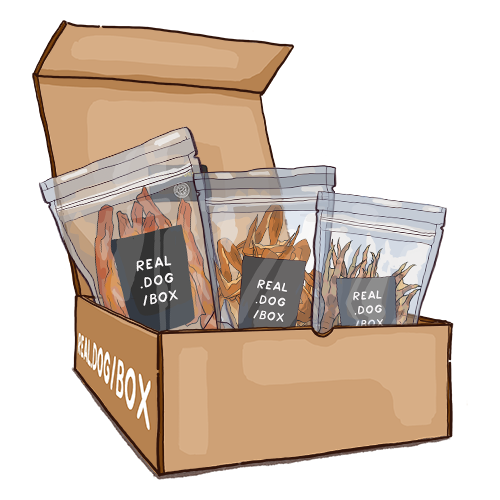 Chew Only Box
An entertained dog is a happy dog. Do you need a few mins? Let us keep them busy. Every month we send 8 to 10 freshly air-dried chews of different strength levels. Our chews will clean your pup's teeth and keep them mentally stimulated, like an everlasting lollipop.
Free Shipping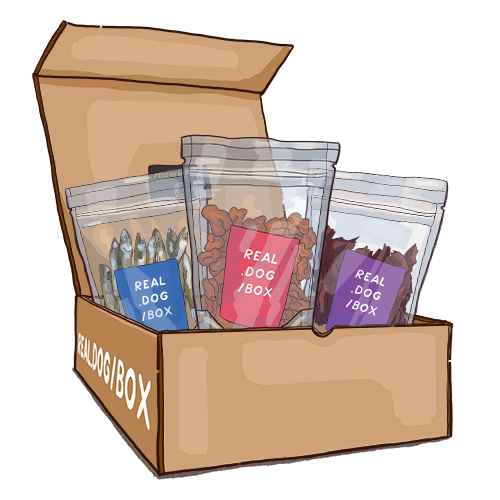 Treat Only Box
Reward your smart dog right! Our treats come in every shape and size to break into whatever size you need. We air-dry 2-3 lbs of fresh meat and fish for days to make one of these boxes. Our treats are high-value food which makes them "the perfect tool" for the perfect photo.
Free Shipping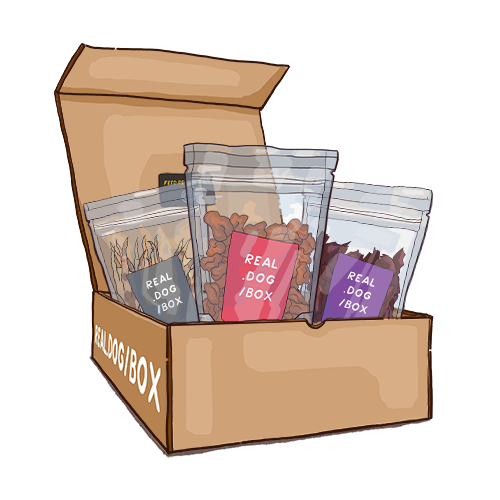 Mini Box
Do you have a dog that is easily satisfied but needs a little something-something on the side? Make that a healthy snack!! That is why we have the Mini Treat and Chew Box, it has 2 different types of treats and a bag of chews. No seafood or heavy chews.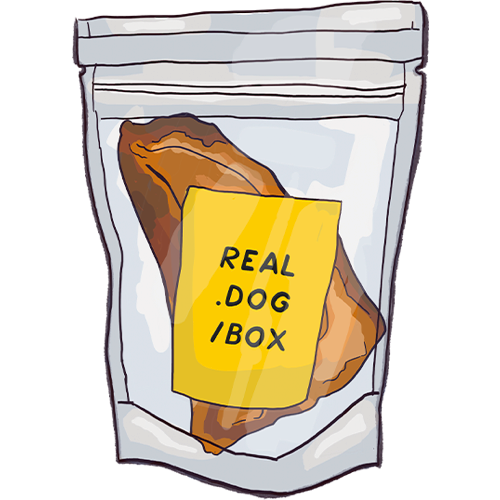 Super Chew
Got a hyper little beast at home? Let us help you save your shoes with our Super Chews. Add as many Super Chews as you want to any box or as a standalone subscription! Just like our treats, we make a fresh new Super Chew every 4 weeks. You decide how many shoes you want to save!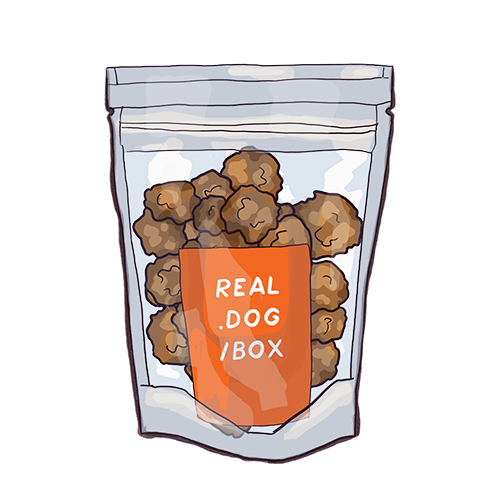 Meatballs
The perfect training treat or meal replacement. Made with approx. 1.3-1.5 pounds of fresh meat, our meatball proteins rotate monthly to add variety to your dog's food. They are air-dried just like all of our treats and chews and made with lean muscle meats, poultry bone, organ meats, seafood, and fur for fiber.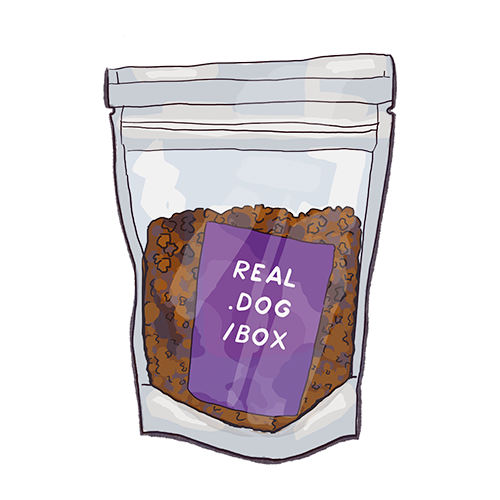 Food Topper
The ultimate food topper made with finely-ground secreting organs, perfect for balancing DIY raw meals or getting those finicky eaters to dig into their dry food. The Real Dog Food Topper is a pre-mixed 50/50 blend of liver and another secreting organ. Secreting organs may include spleen or kidney. Proteins vary every box cycle!
We learn what your pup's preferences and sensitivities are after their first box.
Text our experts to customize your pup's box! 858-348-5954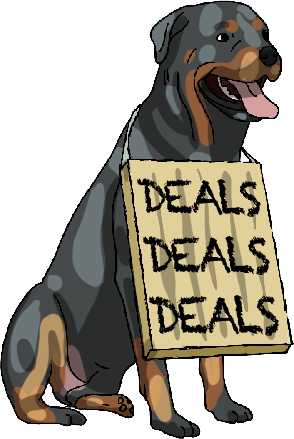 DEALS
Discover Exclusive Deals for Your Pup!
Who are we?
We're health conscious dog lovers that believe food is medicine. That we should focus on preventing disease instead of treating it. We're based in sunny San Diego, California and are on a mission to change the way we feed our dogs.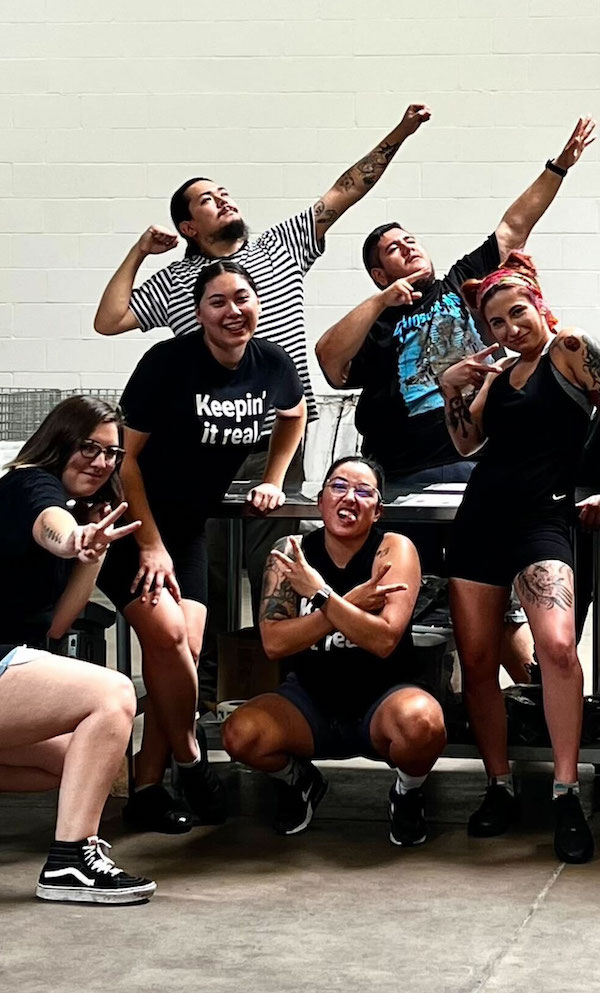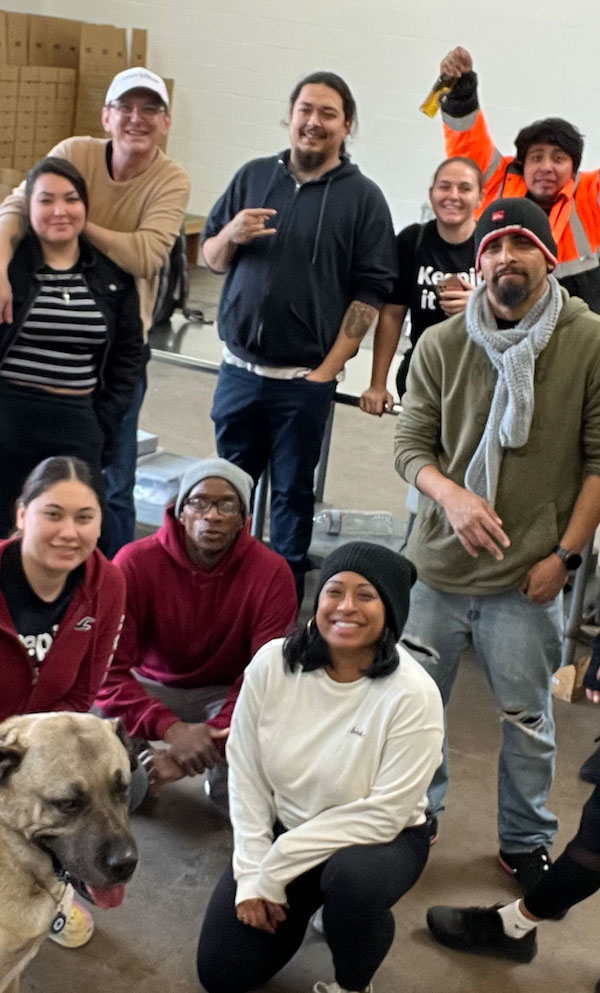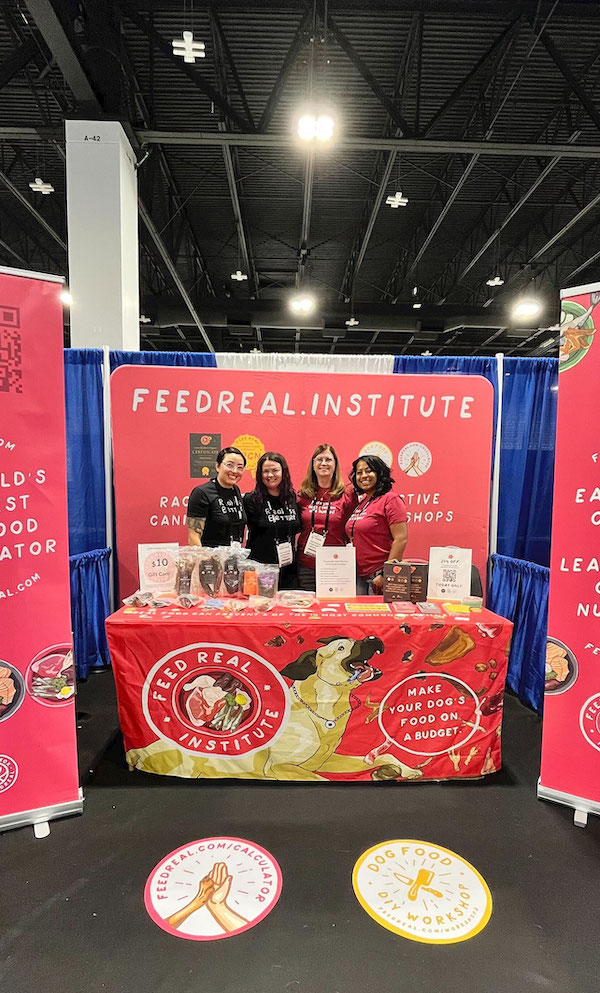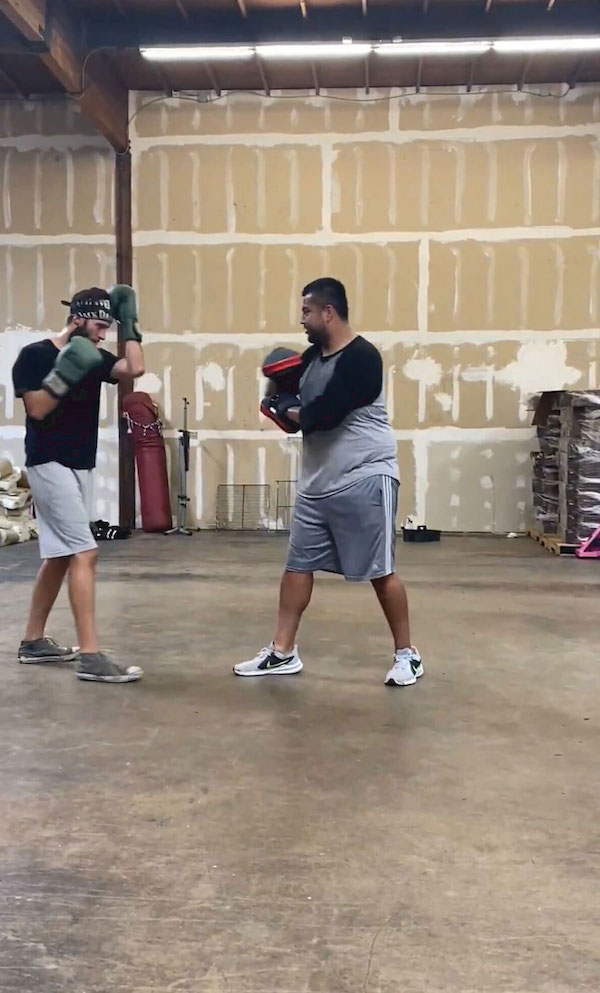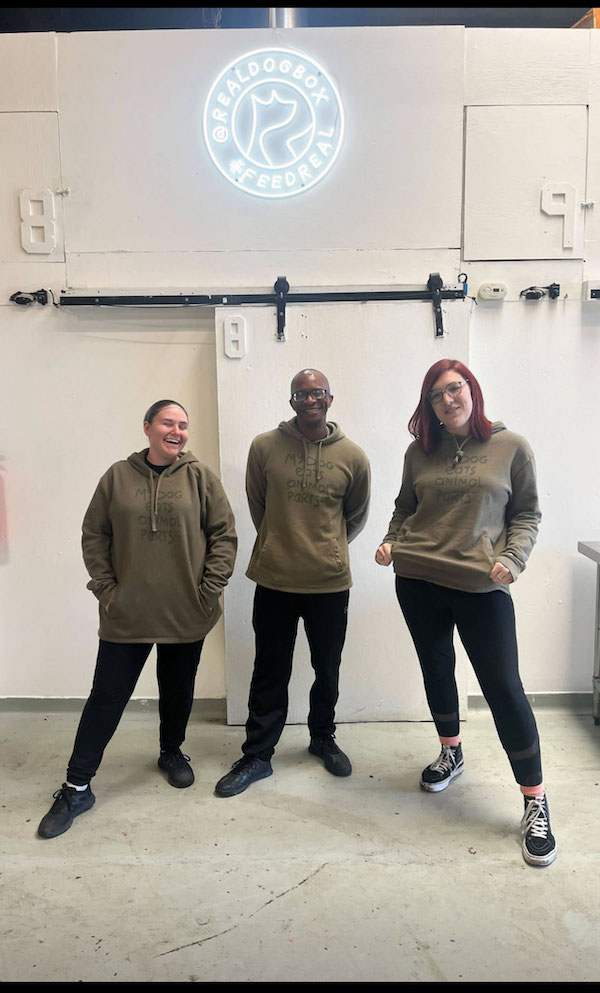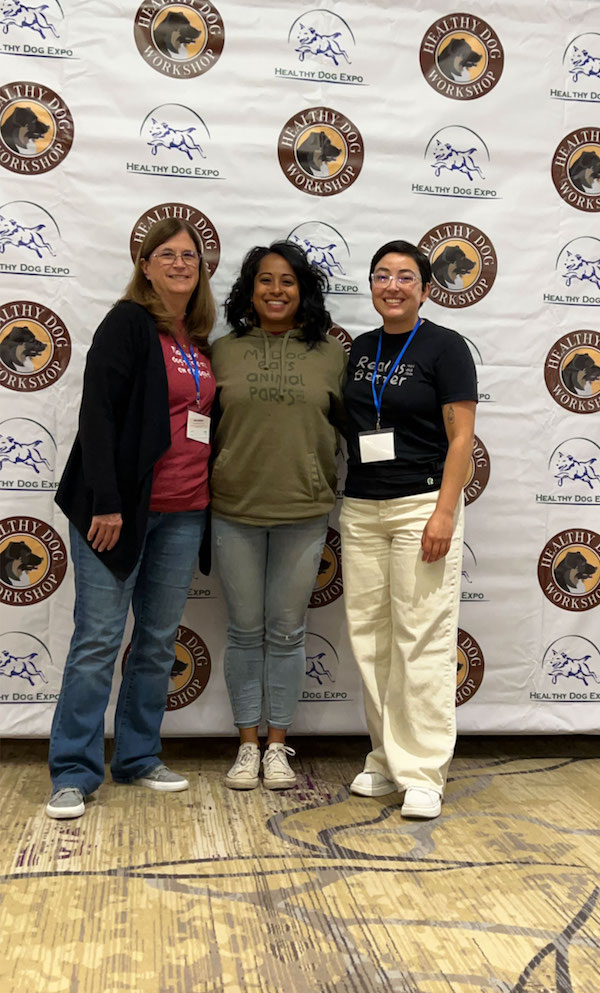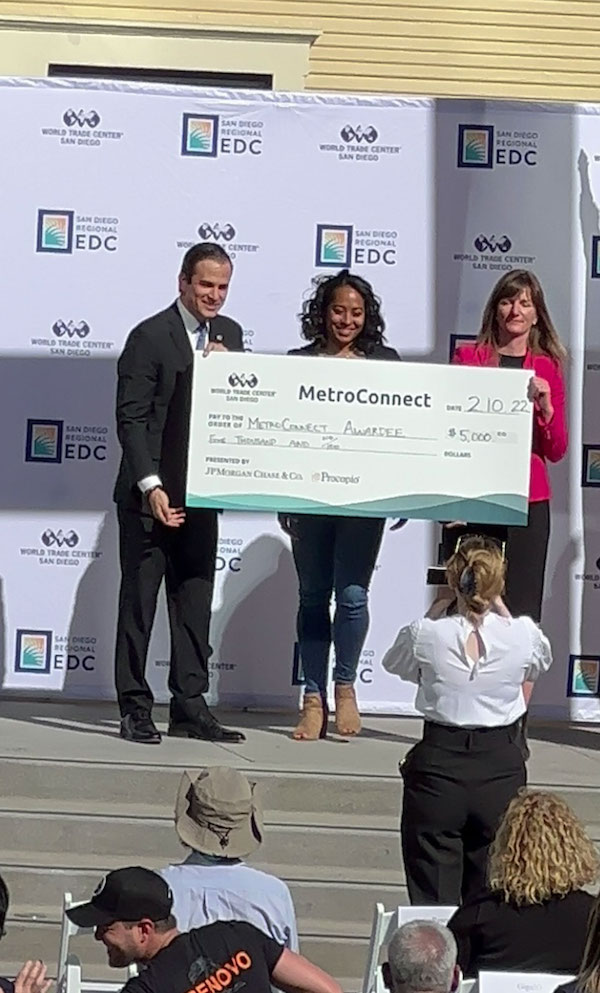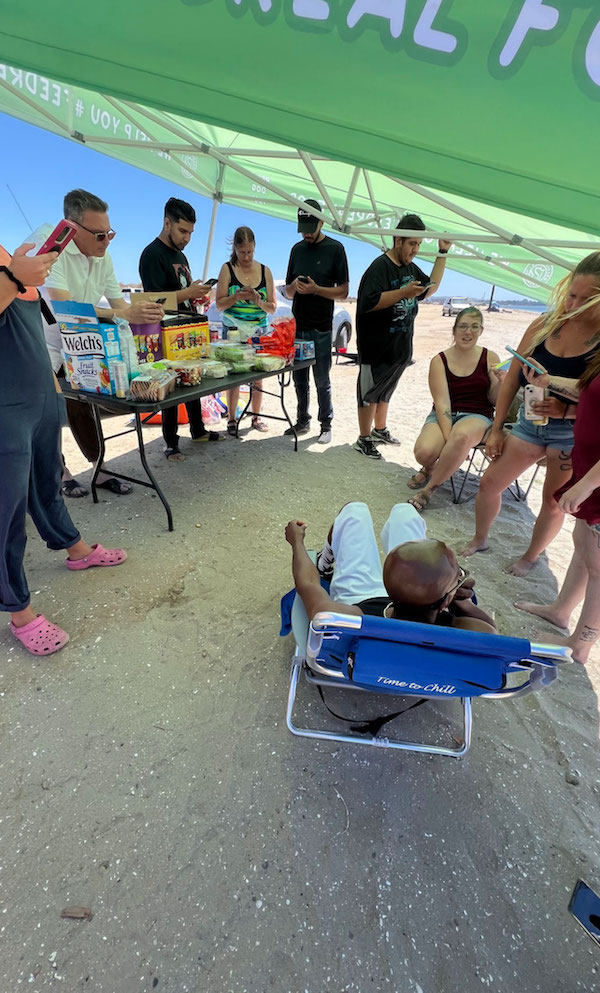 We don't just make awesome dog treats, we are fun too!